Annual Master Class
Click here to download Annual Master Class Information and Registration Form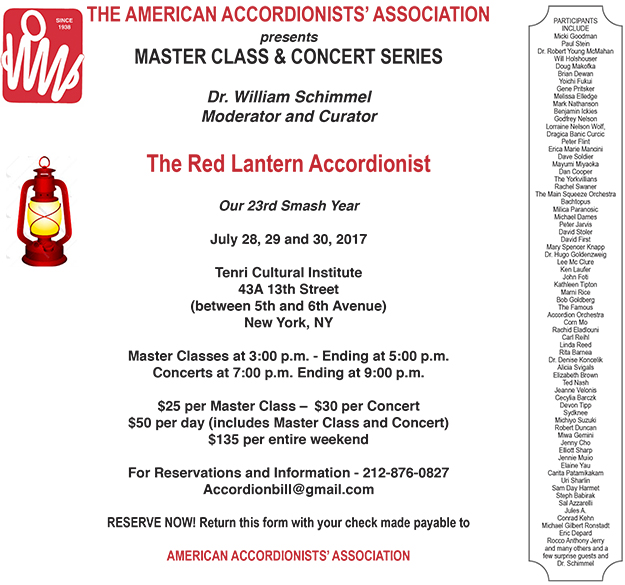 Accordion Culture is based on Contests - Championship Contests - much like sports. Who comes in First of course is the Champion - whether it is the World Champion, The U.S. Champion or the Whatever hampion. There are those who come in Second and Third - they get trophies - but they are not Champions.

WHAT ABOUT LAST PLACE? - Ever watch a marathon? - and the final runner is still running while practically everyone has gone home or is partying? He or She just wants to make it to the end - to run the course - personal best and proud to be a part of it - as St. Paul says - "I fought the good fight. I have kept the Faith".

That's the RED LANTERN WINNER - LAST PLACE - A LAST PLACE WINNER

We have RED LANTERN ACCORDIONISTS - The backbone of the industry - in it for the long haul - signed up for the whole ride - putting other's interests first - working for the betterment of the culture. WE DEDICATE THIS WEEKEND TO THE RED LANTERN ACCORDIONIST - MAY HIS OR HER LIGHT SHINE BRIGHT!!