by AAA Historian Joan Grauman
The gifted and very personable accordionist Joey Miskulin has been delighting audiences for close to sixty years with his versatile musical skills. The American Accordionists' Association (AAA) is so pleased to have the opportunity to present Joey with this coveted award at the September 8, 2019, Carrozza Dinner in College Point, NY.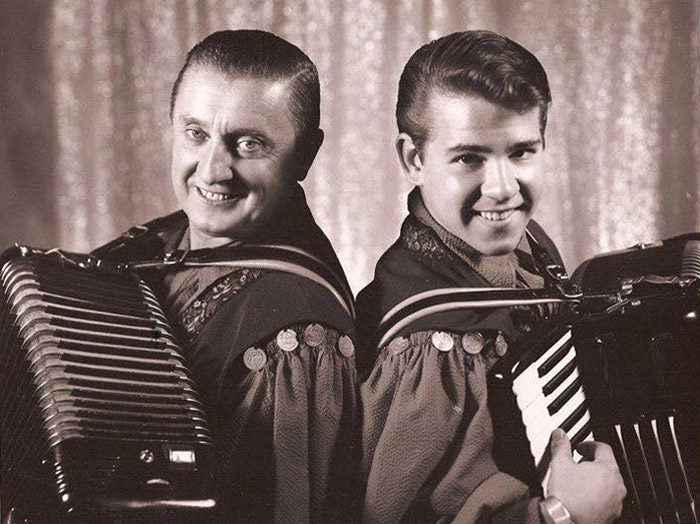 It is always fascinating for me to hear how our renowned accordionists became interested in and chose the accordion as their career instrument. Joey's story is such a sweet reminder that "moments" in our lives can be monumental life changers!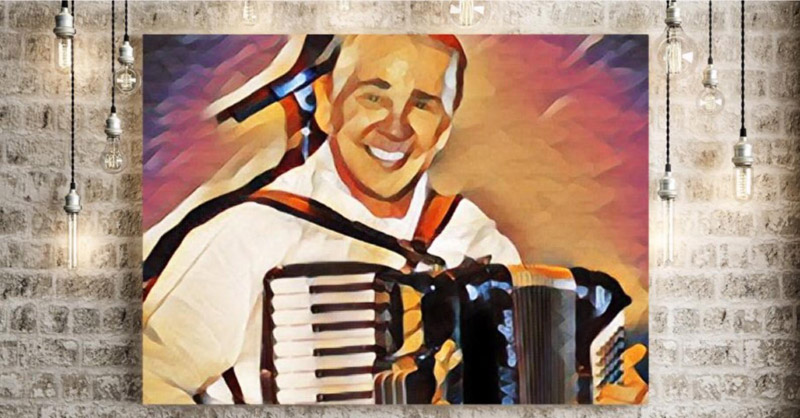 Joey's story began in Chicago, Illinois in January, 1949. At the age of four, he showed early signs of remarkable musical talent when he picked up a tiny 12-bass accordion that his dad brought back from WWII. Joey began picking out songs with his right hand, to the delight of his parents. His formal training on the accordion began at age five.
His accordion teacher kept up Joey's interest by presenting him with new pieces of music and teaching him how to read sheet music. However, he did not teach theory or chord progressions, and soon Joey's interest in the accordion waned. He took up the trumpet. Thankfully, his mom's workplace "Argo Corn Starch" was having a company picnic and wanted an accordion player. Joey, then 10 years old, played his accordion at the picnic, received a little money and a good lunch, so… it was "no more trumpet!" He went back to the accordion, so he "could make money and eat!"
Joey, an almost completely self-taught child prodigy, joined the Ronnie Lee Band at the age of 11, and was soon discovered by Roman Possedi, known as "Mr. Chicago" in Cleveland-style polka music. When Joey was 12, he recorded his first album with Possedi's band. Possedi felt that his amazing young accordionist needed a better instrument, and put him in touch with Frances Margliss, an employee of Ernest Deffner, Inc. Frances was very impressed by Joey, and encouraged Ernest and Faithe Deffner to listen to him. Joey fell in love with a PanCordion, but felt that it was out of his price range. Faithe offered him an "artist's discount" and let him pay out on this instrument.
Joey never forgot Faithe's generosity and encouragement, and right up to her death in 2014, Faithe never forgot the serial number of Joey's first PanCordion, purchased in 1962! Note: Joey remained faithful to the PanCordion instruments and amassed a large collection of them —17, at one point — throughout his long career. Faithe once remarked, "You know, Joey, you have more PanCordions than I have in the factory!"
"America's Polka King", Frank Yankovic, heard Joey play with Roman Possedi's band. This was a tremendous milestone for the now 13 year old musician! As the only child of Slovenian and Croatian parents, Joey was taken with the premier Slovenian polka artist, and was delighted to be asked to play in Yankovic's renowned polka band. The topnotch musicians in this band helped Joey with theory and chords. Yankovic, who had a contract with Columbia Records, insisted that the 13 year old needed to record with his band. For Joey, "It was that first recording session with Frank that helped make up my mind to make music my career."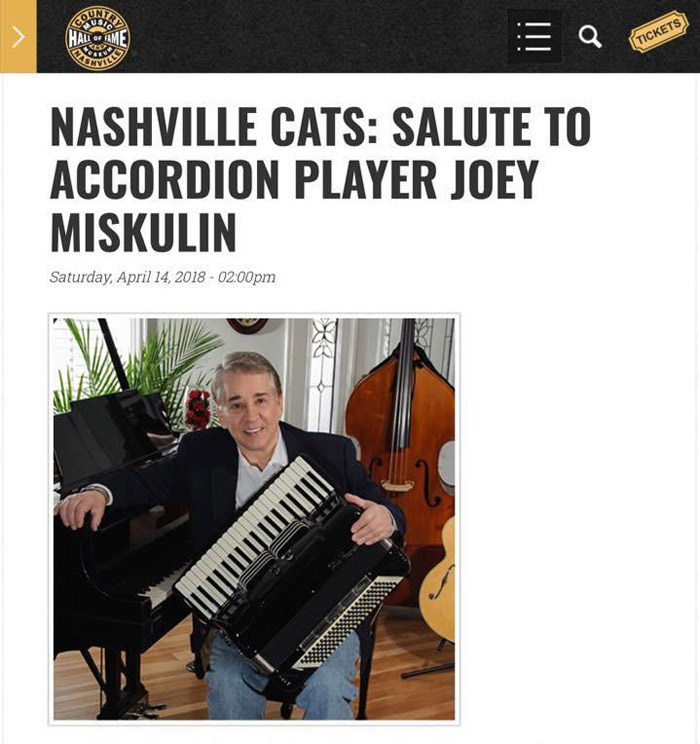 During the six years that Joey toured with Yankovic's band and recorded at Columbia Studios in Chicago, he met some of the great names in the music world, and all encouraged the young accordionist to pursue his musical dreams. Joey left the band when he was 19, but returned to record five albums for RCA Records with them. His close friendship with Frank Yankovic lasted for 35 years until Yankovic's death in 1998.
In the 1970s, Joey became a studio musician and producer, performing on bass, piano, banjo, guitar, organ, accordion and as a vocalist with greats such as Andy Williams, Doc Severinsen, and Charlie Daniels. He co-hosted Sunday variety shows, and had his own very popular show on WCLQ called "Polka Time USA". In 1985, he produced the first polka recording to receive a Grammy, "70 Years of Hits" with Frank Yankovic.
In 1987, Joey moved his family to Nashville. He felt that this was the place to be if he wanted to stay in the recording business. That same year, he began recording with the popular Grammy award-winning "Grand Ole Opry" quartet, "Riders In the Sky." In the early 1990s, Joey became an official member of this group and still tours with them today.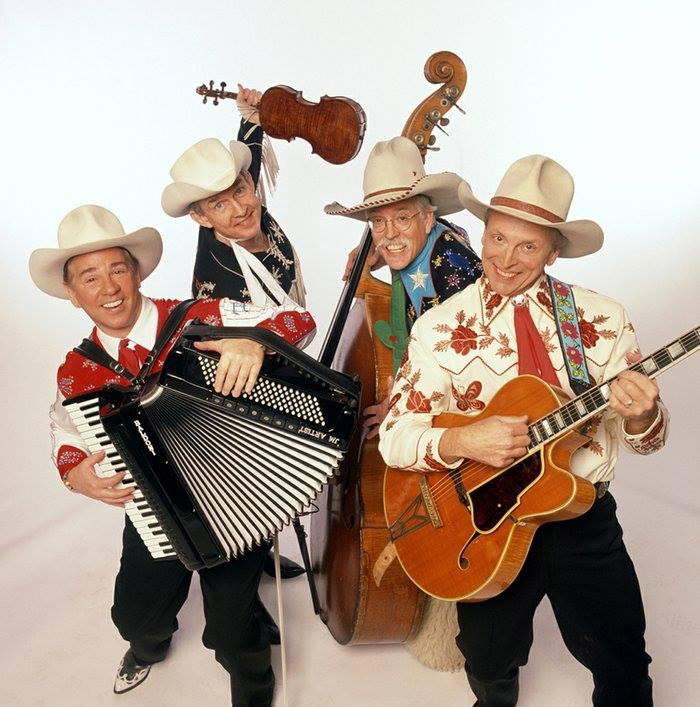 In 2018, Joey was inducted into the Country Music Hall of Fame for his extraordinary accomplishments with the piano accordion. In addition to his accomplishments mentioned above, Joey has had countless appearances on national TV and radio, in movies, and on video, plus hundreds of recording sessions, and four Grammy award-winning albums, and scores of international hit recordings. He created popular DVDs and videos — the first of their kind — that illustrate "accordion styles and techniques".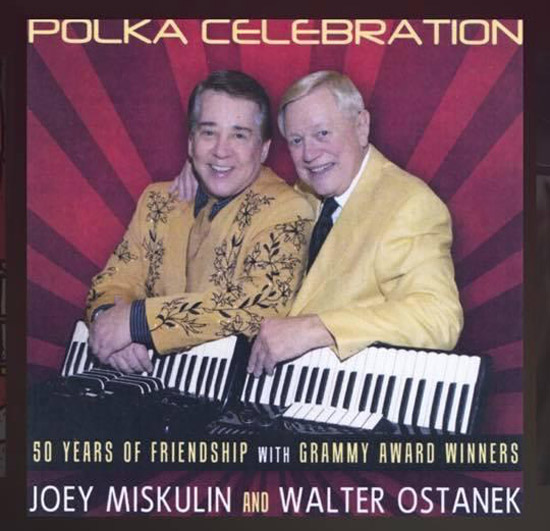 Joey and his wife of 43 years, Patti, decided to leave Nashville, where they lived for 32 years, and move back to Ohio to be near their children. He still tours with Riders In the Sky and is still performing all over the US in major accordion festivals and conventions.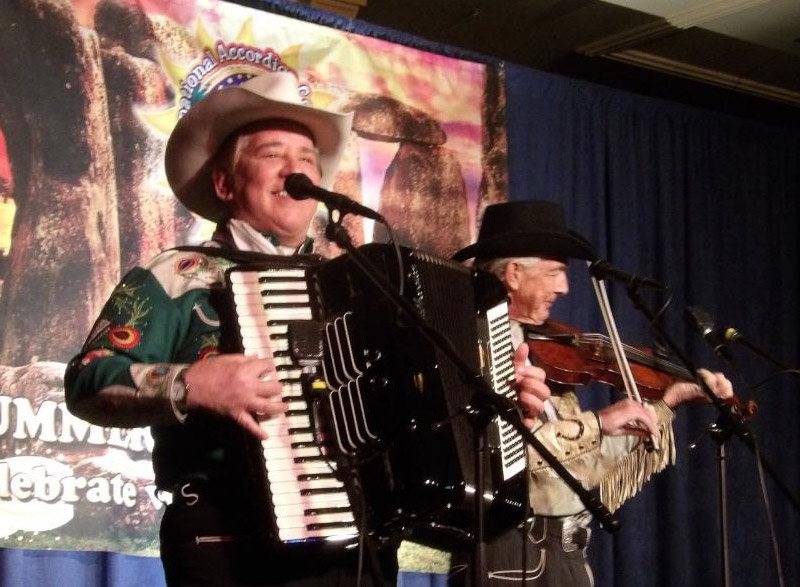 With all that he has accomplished in his career of 58 years, Joey has always remained very humble and appreciative. He has consistently reached out to the public, and to his fellow accordionists. He promotes the piano accordion wherever he goes, and never forgets to express his appreciation for those who have helped and nurtured him along the way. Known as the "Cowpolka King", Joey always maintained his love affair with Cleveland-style polkas and for his beloved PanCordions.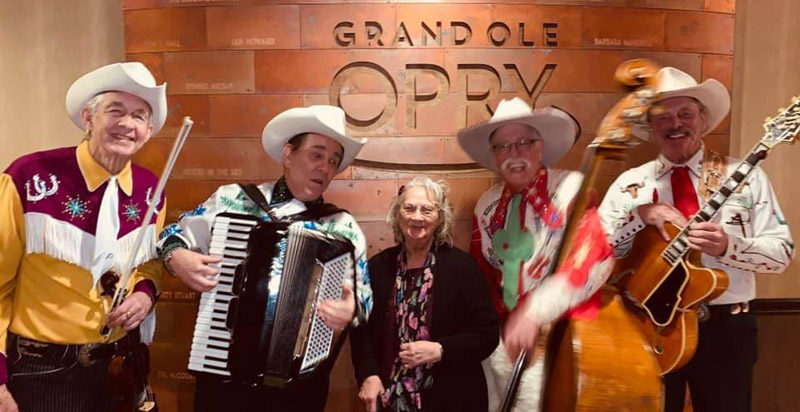 In Joey's words: "I learned so much during my years with Frank Yankovic. Mostly, I learned how wonderful it is to be kind to people." I think that all who know Joey would agree that he learned that lesson quite well! Please join us in September when we present Joey with the 2019 AAA Lifetime Achievement Award.