Linda Soley Reed to receive the 2021 AAA Lifetime Achievement Award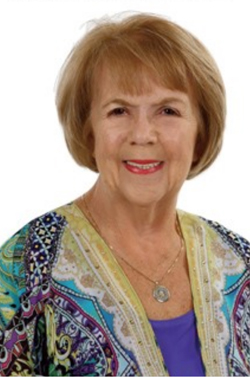 By Joan Grauman
Please mark your calendars and plan to join us as the American Accordionists' Association (AAA) honors our 2021 AAA Lifetime Achievement Award recipient, Linda Soley Reed, on May 23 at 3 pm, EST. Educator, performer, conductor, former AAA President, adjudicator and active AAA Board member for decades, Linda's extraordinary achievements will be celebrated in style!
This virtual presentation will feature a slideshow, videos, and performances by Frank Busso, Sr., Joe Cerrito, Don Gerundo, Guy Klucevsek, Dan Mastroiani, Eddie Monteiro, Alexander Poeluev, Mario Tacca, Mary Tokarski, Frank Toscano, and the world premiere of a piece composed for Linda by Dr. Robert Young McMahan.
There will be a tax deductible registration fee of $25 to attend the event. Please click on the link to the AAA Store to purchase an "EVENT TICKET". You will receive a confirmation email and a link for Zoom prior to the May 23 event.
Hope to see you there!!
Welcome
Welcome to the American Accordionists' Association (AAA) website. Here you will find information about the oldest accordion association in the United States, which celebrated its 80th anniversary last year! The website is divided into several sections:
About – includes a brief mission statement, message from the President, names of the AAA Board members, AAA affiliations, and a link for contacting the AAA.
Events – includes links to future events, including the upcoming AAA Festival, Master Class & Concert Series, Coupe Mondiale Qualification, Elsie M. Bennett Composition Competition, and Carmen Carrozza Memorial Competition.
Publications – includes breaking news, current and previous newsletters, YouTube videos, link to AAA's Facebook page, and links to other national and international publications.
Membership – includes general membership information, membership application, and a link for contacting the AAA.
History – includes information about past presidents, champions, music commissions and events, as well as more detailed archival information.
Search – this link will enable you to search the AAA website using keywords.
We hope you enjoy navigating around the website, and we hope to see you at one of our upcoming events!
Click the red link below to view the 2018 AAA Festival Daily Reports pictures and videos.
From the President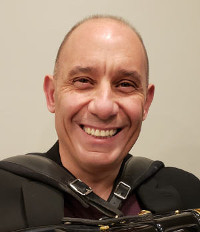 Welcome and thank you for visiting our web-site.
Our gifted and extremely talented Board Members work tirelessly ensuring the continuing success of this unique organization. The American Accordionists' Association will be celebrating it's 82nd Anniversary, this year; so, don't wait.
Become a member now and be a part of our up and coming events. We hope that you will benefit as an active associate and support the oldest Accordion Association in the United States.