Message from the President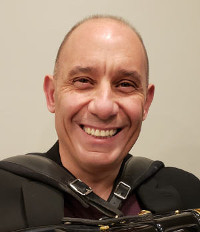 We on the AAA Governing Board are hoping this message finds all of you happy, healthy, enjoying your summer — and playing your accordions!
The AAA is looking forward to getting together safely again by next summer! So, mark your calendars for what we are sure will be a terrific "return to normalcy" event: The AAA 2022 Festival will be held from July 13-17 at the Marriott Philadelphia West, 111 Crawford Ave, Conshohocken, PA. Along with stellar performers, workshops, exhibits, competitions, and some exciting new additions (to be announced soon), we are delighted to announce that we will present the 2022 AAA Lifetime Achievement Award to Frank Busso, Sr. We hope to see all of you there!
A September/October AAA Newsletter is in the works. Featured articles will include:
- a description of AAA's upcoming online workshops
- a recent AAA commissioned composition by Will Holzhauser for trumpet and accordion. "Redbud Winter" was premiered in the virtual 2021 Accordion Seminars in late July
- Linda Soley Reed's Virtual 2021 AAA Lifetime Achievement Award Event - AAA's first virtual competitions and their results
- A World of Accordions Museum's incredible acquisition of 350 accordion treasures donated by collector Alain Papineau
- Messages from all of you! Please send us a few words of how the accordion has been keeping you sane during this trying time! Send your contributions to our editor Kevin Friedrich at: goaccordion@yahoo.com
You, our dedicated AAA members, are what keeps us on our toes working hard to bring you exciting accordion events year after year.
Sincerely,
Dr. Joseph A. Ciccone
Welcome
Welcome to the American Accordionists' Association (AAA) website. Here you will find information about the oldest accordion association in the United States, which celebrated its 80th anniversary last year! The website is divided into several sections:
About – includes a brief mission statement, message from the President, names of the AAA Board members, AAA affiliations, and a link for contacting the AAA.
Events – includes links to future events, including the upcoming AAA Festival, AAA Virtual Workshops, Coupe Mondiale Qualification, Elsie M. Bennett Composition Competition, and Carmen Carrozza Memorial Competition.
Publications – includes breaking news, current and previous newsletters, YouTube videos, link to AAA's Facebook page, and links to other national and international publications.
Membership – includes general membership information, membership application, and a link for contacting the AAA.
History – includes information about past presidents, champions, music commissions and events, as well as articles about the AAA history.
Search – this link will enable you to search the AAA website using keywords.
We hope you enjoy navigating around the website, and we hope to see you at one of our upcoming events!
Click the red link below to view the 2018 AAA Festival Daily Reports pictures and videos.
From the President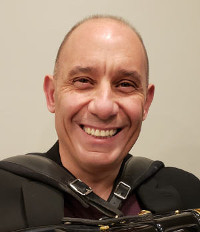 Welcome and thank you for visiting our web-site.
Our gifted and extremely talented Board Members work tirelessly ensuring the continuing success of this unique organization. The American Accordionists' Association will be celebrating it's 82nd Anniversary, this year; so, don't wait.
Become a member now and be a part of our up and coming events. We hope that you will benefit as an active associate and support the oldest Accordion Association in the United States.