UPCOMING EVENTS
SEPTEMBER 28, 2014
Celebrating the Music of the Valtaro
Riccardo's by the Bridge
2101 245h Avenue
Astoria (Queens), NY
12 noon to 5:00 pm
Dinner and Dancing
JULY 8-12, 2015
AAA Festival
Holiday Inn Hotel and Suites
625 First Street
Alexandria, VA 22314
Click here for flyer
FROM THE PRESIDENT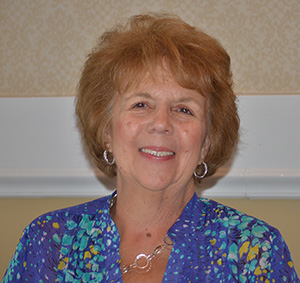 Spring at last! And now it's soon to be summer and the AAA Festival in Tarrytown is just a few short weeks away.

If you have not made your hotel reservations, the cut off date for the discounted rate is Monday, June 16th – please call the Double Tree at 1-800-474-4260. Reservation Code: AAF.

The due date for registration packages is July 1. Attached is the Tentative Schedule of Events – lots of wonderful workshops, exhibits and concerts you won't want to miss.

Our Luncheon Concert on Thursday, July 10th will feature accordionist and vocalist, Frank Carozza as well as the hilarious entertainers known as the Plainville Plaids, with their rendition of the 1990s off-Broadway hit, "Forever Plaid." Pete Peluso on accordion and vocals, and vocalists Michael Fox, Ed Wishart and Jim Lawrence will keep you laughing.

Our Friday night concert is not to be missed. Mario Tacca and Friends (past US Champions, Julie Cardona, Beverly Roberts and Mary Tokarski) start off the evening with some wonderful arrangements by Mario including Bolero and Bugler's Holiday. Soprano, Mary Mancini, will join Mario later in the program.

Always a delight, Dr. Robert Young McMahan will be joined by Dr. Gary Fienberg on trumpet, performing one of Dr. McMahan's original works. Digital accordion specialist, Steve Albini, will entertain you with some original sounds and effects.

To round off the evening's concert program, Vladimir Mollov will with display his unique jazz stylings as well as his classical music prowess. Guy Klucevsek will be joined by Violinist, Todd Reynolds to complete the evening's entertainment.

A reception will follow the concert where artists will have their CDs and original compositions available.

The exhibits open on Wednesday, July 9th at 5:00 p.m. Be sure to stop by and try some of the new instruments and accessories. The exhibits will be located in the Hudson Suite A, B and C on the first floor of the conference center.

Join us in Tarrytown – July 9-13 at the Double Tree! You won't be disappointed.

On a sad note, AAA President Emerita, Faithe Deffner passed away in Florida on June 3. There will be a celebration of the Life of Faithe Deffner hosted by Angelica Bargou on Sunday, July 13 at the Double Tree immediately following the AAA Open Meeting and Breakfast. Please see Dr. Helmi Harrington's tribute to Faithe. Those wishing to share memories are welcome to attend. RSVP required.
Linda Soley Reed, President
American Accordionists' Association