2018 AAA Festival
Welcome to our 80th Anniversary Festival
July 11-15, 2018
Holiday Inn Hotel and Suites
625 First Street
Alexandria, VA 22314.
1-703-548-6300
---
2018 AAA 80th Anniversary Festival Information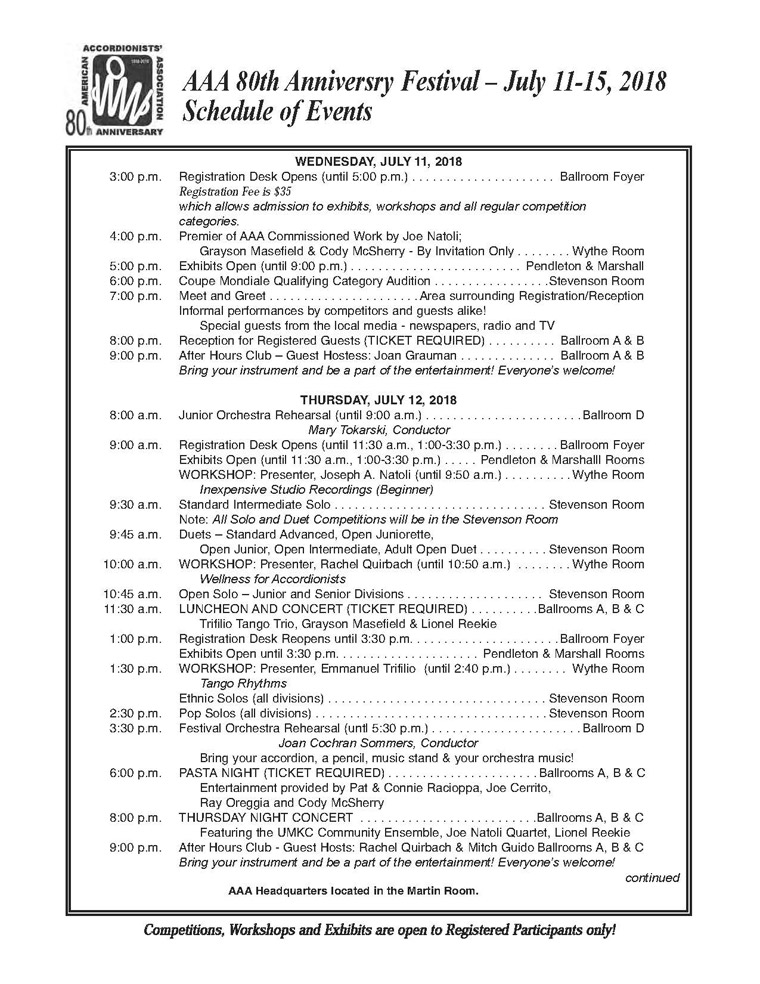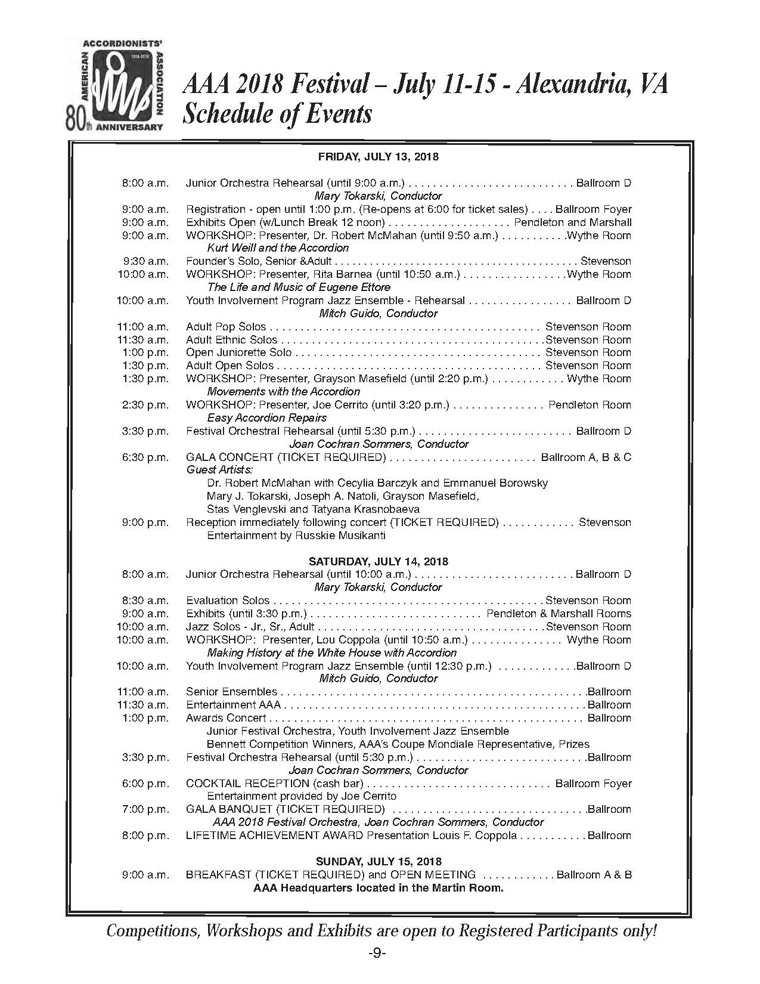 Download:
---
Two Special Festival Offers
AAA 80th Anniversary TEEs
A limited supply is available, so order yours now and pick up in Alexandria at the AAA Registration Desk. The unique design was created by AAA Archivist, Joan Geller Grauman, shown modeling the T-shirt.
Standard adult sizes S-M-L-XL and XXL $15
New Composition + CD of Original Compositions by Joe Natoli
Reserve your first edition copy of Sonata in F (indicate stradella or free bass version). Also receive a CD entitled Chameleon, which includes several original works by Joseph Natoli. All pieces are performed on both acoustic and digital accordions and have been a lifetime in the making. Sheet music and CD are available with your $50 tax-deductible donation to the AAA's Composer Commissioning Fund.
T-shirts and new composition & CD may be reserved by sending an email to ameraccord1938@gmail.com
---
2018 AAA Lifetime Achievement Award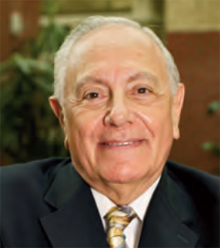 The recipient of the 2018 AAA Lifetime Achievement Award will be Louis F. Coppola. The award ceremony will take place on Saturday, July 14 during the Gala Banquet. Download flyer to make a dinner reservation and/or submit a message to be included in the Banquet Program Book.