Breaking News
May-June Events
May 4-5 World Accordion Day
Celebrate World Accordion Day at A World of Accordions Museum in Superior, WI which is being held in conjunction with the 7th Annual Dr. Willard A. Palmer Festival.
The May 4th Concerts will feature Mary Tokarski, Murl Allen Sanders, Betty Jo Simon, Joan C. Sommers and Stas Venglevski, Henry Doktorski and the University of Missouri - Kansas City (UMKC) Chamber Accordion Ensemble.
The May 5th Concerts include Dance Attic: Suzi and Jimi, Dr. Michael Middleton, Stas Venglevski and Aydar Salahov, Helmi Harrington, Ph. D., Jane Christison, Willard A. Palmer, III, Stas Venglevski and Accordion Concertina Music Band: World Accordion Music.
May 16 and June 13
Hudson Valley Ensemble at Taormina-Peekskill, NY
June 1
All Contest Entries are Due
Advertising for 2019 AAA Journal and Exhibitor Reservations
After June 1 on space available basis
June 15
Festival Registrations are Due
After June 15 first come first serve
June 8
CAA / AAA
Concert featuring the CAA Orchestra and Plainville Choral Society
under the direction of
Pete Peluso
Saturday, June 8, 2019 at 3:00 pm
Gloria Dei Lutheran Church
355 Camp St.
Bristol, CT 06410.
June 21
NAMM MAKE MUSIC DAY
If your group or club is planning a performance,
send us the details and a photo of your participation
In this annual music event.
June 28
Deadline for discounted hotel rates
NO EXCEPTIONS
SAVE THE DATE JULY 19, 2019
Premier of AAA Commissioned Work
CHILD'S PLAY
By Joseph A. Natoli
To be performed at 2019 AAA Festival in Valley Forge, PA
At the Gala Concert
Friday, July 19, 2019 at 7:00 p.m.
"Remembering a Legend ............ Charles Magnante"
Joey Miskulin to receive the AAA Lifetime Achievement Award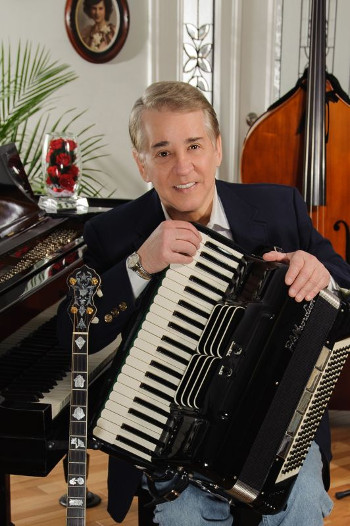 Joey Miskulin has been selected to receive the AAA Lifetime Achievement Award in 2019 for his many musical contributions. The date and location of the event will be announced soon.