Breaking News
The 2022 AAA Festival has been postponed until 2023
Attention Festival Competitors
Festival 2022 Competition Categories will be virtual this year. Information at: festival.php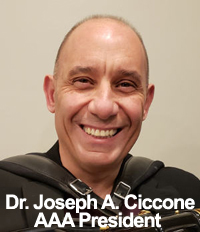 Due to the AAA's commitment to the health and safety of our many loyal attendees and guest artists, and to help support our nation's efforts to stem the spread of COVID-19, our AAA Governing Board had to make a difficult decision. The 2022 AAA Festival has been postponed and will be rescheduled, along with the AAA Lifetime Achievement Award Dinner in honor of Frank Busso,Sr., for the summer of 2023. More information will follow shortly.
Please visit our website: www.ameraccord.com often for updates and to view new articles and information that gets posted regularly. Stay tuned for information on upcoming virtual workshops, on the 2022 Virtual Competitions, the Elsie Bennett Composition Competition and the Carrozza Competition.
Thank you for your understanding and continued support of the AAA! Stay safe and keep practicing!!
Sincerely,
Dr. Joseph A. Ciccone
AAA President
Frank Busso, Sr. to receive the AAA Lifetime Achievement Award at 2023 AAA Festival
Information
AAA Newsletters
Due to the corona-virus, it has been a challenge to mail the AAA Newsletters, so they will be published online. See: AAA Newsletters
AAA Festival 2021 Canceled
Click here for further information.
Passing of Leonard R. "Skeets" Langley
"Skeets" Langley, passed away in his sleep at his home in Maricopa, Arizona on Tuesday, November 17th, 2020.
Obituary at:
http://www.accordionusa.com/#art4322
Passing of Rose-Marie Bruno Coppola
Rose-Marie Bruno Coppola passed away the night of November 28, 2020 after bravely battling a long illness.
Obituary at:
Passing of Rose-Marie Bruno Coppola
2021 Elsie M. Bennett Composition Competition for Composers
2021 Competition Information, Awards, Regulations and Entry Form
now released
.